Helping to Clarify an Outcome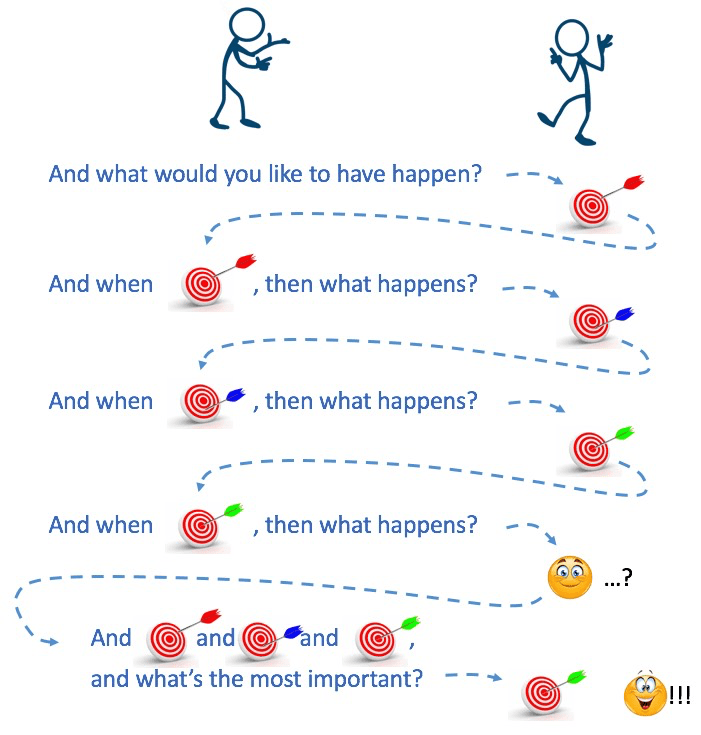 Insist on an outcome, rather than a problem. Repeat the first step until you get an outcome (e.g. 'I want …'), then proceed.
Don't worry about sounding weird or repetitive :-). Vary the tone of voice, volume, pace etc., but stick to this neutral vocabulary and the process of playing back the very words of answers received.