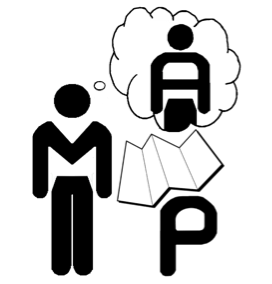 'No plan ever survived contact with the enemy,' is a popular military saying, and it may often seem that time spent preparing an encounter is wasted. By taking this thought process a little further, however, Dwight Eisenhower helps us to understand the value of the Prepare step: 'In preparing for battle I have always found that plans are useless, but planning is indispensable'.
For example, just a minute or two's thought before picking up the telephone can make a big difference to the outcome of a call. In all cases, encounter preparation time must be greater than zero, even if the actual amount varies widely, according to the importance of the event.
A great place to start is the MAP tool for preparing encounters of any length or complexity.
---
More about The Encounter Process:
Get the Client Encounters of the Technical Kind book!