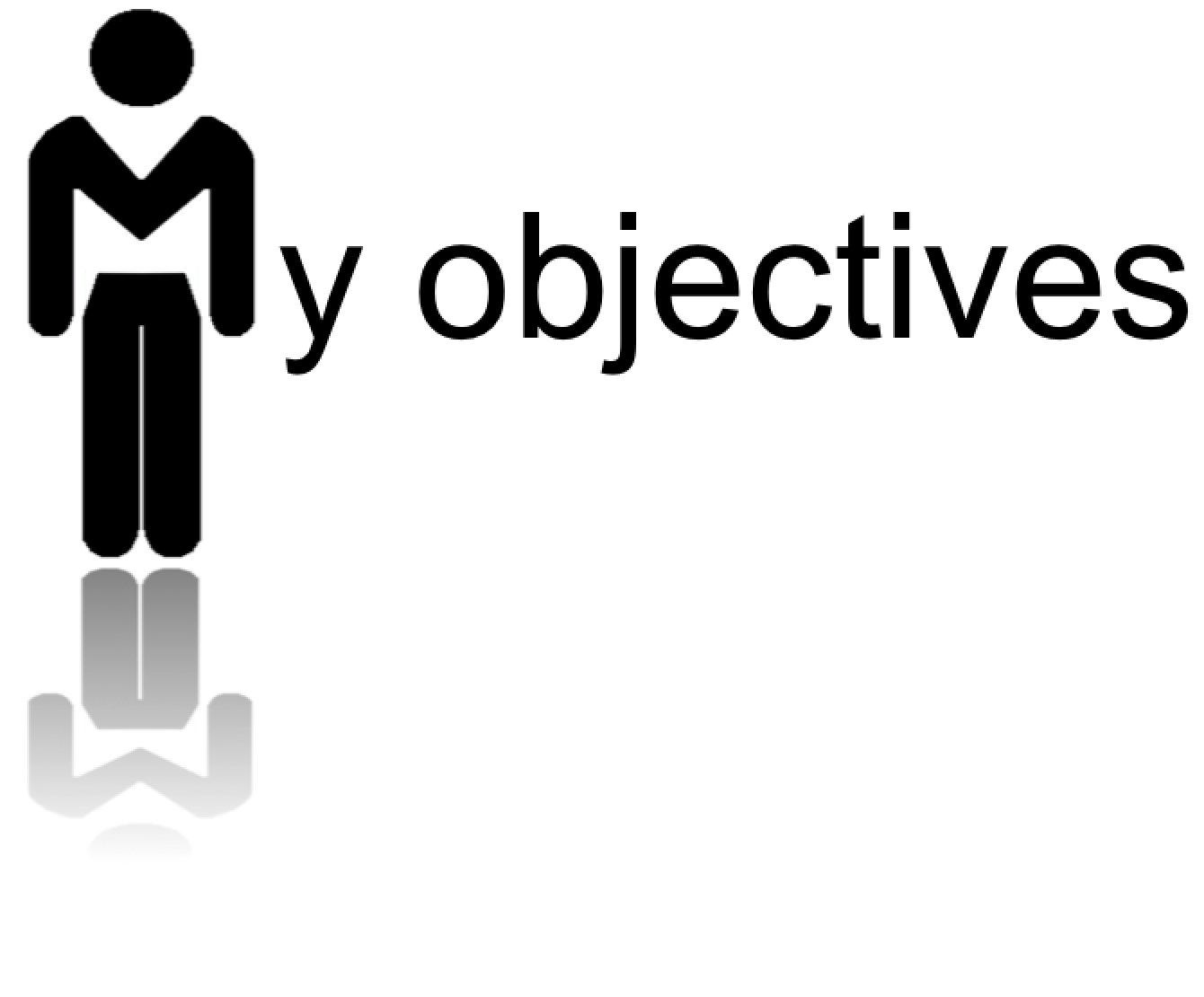 My objectives are:
Private (not for client viewing)
Immediate (concerning just this encounter)
Multidirectional (my needs and theirs).
The My in "My objectives" is there to emphasise that these are private objectives. They may go beyond the meeting goals that I expose to my client when we meet. They may include, for example, "Convince my client that his project is doomed" or "Have my client pay extra for a software upgrade," which are aims that I would not announce openly at the start of a meeting. This is OK – I can remain honest and authentic without being naively transparent.
My objectives are also immediate objectives for the encounter, not the long-term objectives for the project with which it is connected. For example, if my project is a $10 million order that we hope to receive next year, my immediate objective will be something like, "Obtain an introduction to the VP of R&D," or "Discover any possible obstacles to the acquisition of this technology." Focusing on immediate objectives restricts the scope of the MAP to the encounter concerned.
Finally, My objectives should be multidirectional:
Stuff that I wish to discover from my client
Information to give to them
Things to discuss or negotiate with them.
Whenever I work with CAEs on the MAP tool I invariably find that they focus on the information that they wish to give to their clients, especially when the encounter preparation includes the production of a presentation. By remembering multidirectional, I can guard against this error.
Of course, if I am working with a colleague, then "My objectives" means our joint objectives. In fact, MAP really comes into its own when it is used in a collaborative context.
---
More about MAP:
Get the Client Encounters of the Technical Kind book!