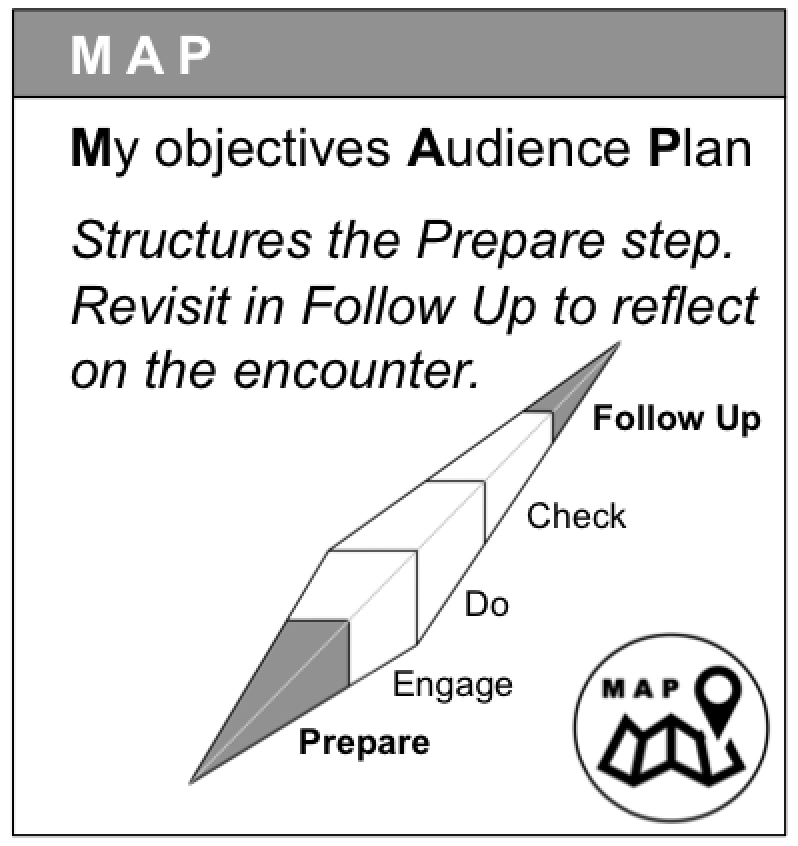 MAP is a tactical tool, for crystallising the output of long-term, strategic preparation into a concise form for a specific encounter:
My objectives are:
Private (not for client viewing)
Immediate (concern just this encounter)
Multidirectional ...
Multidirectional means:
Stuff that I wish to discover from my client
Information to give to them
Things to negotiate with them.
To get the right focus on my Audience before an encounter, I assess their Situation, Problems and Needs – my perspective and, above all, theirs. Various tools, such as DISCOVER-Y, may help to anticipate the Audience's viewpoint.
The Plan can be a simple "First Move" plan, or it can be implemented using other tools. In particular, MAP may work in combination with PAGE, DISCOVER-Y, TWO-MINUTE MESSAGE, TABLE and OAR.
---
More about MAP:
Get the Client Encounters of the Technical Kind book!